Mindfulness is a natural fit when it comes to anxiety, coping skills and anger management strategies. Teenagers are at the age of intense inner development physically, emotionally, and mentally. In today's world they are constantly bombarded with stimuli from media, peers, food substances as well as inner and outer dialogue. That coupled with high stress situations, especially those that are chronic, can produce triggers that catalyze unhealthy behaviors. Mindfulness provides a tool to enhance the development of self, self in relation to others, and self in relation to the natural environment. This provides stress reduction and tools to mitigate anger and unhealthy behavior before it happens. Mindfulness also offers solace to adults who are struggling with parenting, and other family and/or mental health related issues. It provides a tool for self-soothing when stressful events occur. Impact Mental Health Services employees multiple staff members who have been trained in the use of Mindfulness. These strategies are utilized in all our services.
Services Provided for AMI
By Impact Mental Health Services
Intensive In-home Serices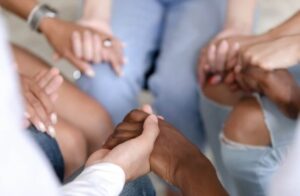 Impact mental Health Services utilizes a holistic approach servicing Individuals, families, couples, groups, and persons struggling with mental health and/or substance abuse. Therapeutic services are provided by a Licensed Psychotherapist (LCSW), Licensed Professional Counselors, Residents in Counseling and Certified Substance Abuse Counselors (CSAC). Our licensed Clinical Director is trained in CBT, DBT, EMDR and is a Certified Substance Abuse Counselor. Issues addressed in our programs include; trauma, depression/anxiety, self- esteem, family discord, relationship issues, military culture/ deployment issues, and substance abuse as well as other concerns.
Crisis Stabilization Services
This intensive stabilization service provides therapeutic interventions as well as necessary case management and collaborative services in order to ensure each individual experiencing an acute mental health crisis will receive the most effective and appropriate treatment.  The following strategies are utilized:
Addiction Recovery Treatment Services (Arts)
Effective Treatment is Possible
Drug addiction is a brain disease that affects behavior. It affects people both physically and mentally. It can alter the brain and body chemistry for months or even years after a person stops using, so relapse is often part of the recovery process.
Treatment must last long enough to produce stable behavioral change. Without the right treatment, most drug users will use again. Treatment should last long enough (90 days or more) to help drug users learn to manage their own drug problems.
Customized Supportive Services
Children receiving this service have a wide array of specific needs. This may include educational support to address advocacy for testing and accommodations, collaboration with school officials, social skills training, parenting skills training to create family stability, assistance with scheduling and attending mental health and/or medical appointments.  
Family reunification is the process through with children who have been placed in temporary placements are returned to their homes. A broad review of the empirical literature in child welfare suggests common characteristics of interventions that are most helpful in reunifying families when child maltreatment has been identified.
Family Engagement – Effective family engagement activities include involving birth families in planning and decision-making, encouraging foster parent support of the birth parents, and facilitating visits between children in foster care with their parents. States' experiences in facilitating family engagement point to the following as important practices:
Kinship Care
Parent Mentoring
Kinship Care
 In the event that a child is being removed from the home, a diligent search for extended family members who may be willing to act as the Foster Parent allows the parent child connection to remain somewhat more intact and usually permits a smoother transition back into the home.
Parent Mentoring
Parenting Support Services
Impact Mental Health Services seeks to ensure the stability of the client's that have been referred to our agency through provided strength based, person centered services in the home. One of the leading causes of out of home placement can be directly connected to the lack of appropriate parenting. Parents require support under the best of conditions. If you consider the effects of issues related to poverty, lack of formal education, inability to maintain and/or acquire gainful employment, substance abuse and untreated undiagnosed trauma and how they influence one's ability to appropriately parent, it is easy to understand the need for Parenting Support Services.
Impact Mental Health Services will provided Parent Support Services that include providing the parent with strategies to develop improved communication, consistency, and patience. Impact Parenting Support Services will focus on the goal of not only reducing the risk of out of home placement, but also to improving stability and family cohesiveness.
Impact Mental Health Services
3603 County Street
Portsmouth, VA 23707
-Mental Health Skill Building
-Family Reunification Services
-Intensive Case Management
-Intensive In-Home Counseling
-Early Intervention Substance Abuse Group
-Therapeutic Mentoring
-Mentoring/Parent Aide
-Substance Abuse Services
-Anger Management Groups
-Independent Living Skills
-Psychological Testing, Medication Management, and Clinical Interviews
-Additional Services